For You, Summer Reading Fun
By
Kristina
Yes! From Here to Argentina: A Tango Love Story is a perfect beach read, or hammock-in-the-garden read, or airplane getaway read. Reading my novella to the audience at Grassroots Books in Corvallis in May was fun, too, including the tango dancing upstairs next door afterwards. Gracious Sierra has signed copies on her Grassroots shelf for your summer reading treat.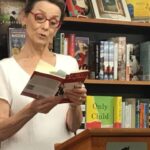 And, you can pick up From Here to Ar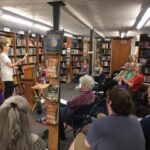 gentina in Bend at Dudley's downtown, or Roundabout Books in NW Crossing, or order online from Powell's in Portland.
When you feel inspired to learn Argentine Social Tango, and dance here on the High Desert, check out www.centraloregontango.com. You'll be embraced on the dance floor, and you will have fun.